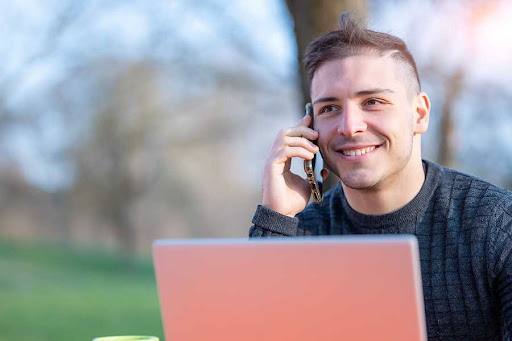 This post covers:
Skip tracing is the art of using public records and information to obtain someone's contact information when that information is not readily available.
When it comes to real estate, skip tracing helps real estate professionals be the first (and sometimes the only) to contact a motivated seller lead that owns property which is currently off-market.
Ok so out the gate we should mention we're a little biased, because we think our skip tracing tool is more advanced, more user-friendly and makes scaling your outreach easier than any other tool on the market.
But this post is going to focus way more on what skip tracing for real estate is, step-by-step directions on how to do it manually (without software) and what types of leads it works best with.
---
What Is Skip Tracing In Real Estate?
In real estate, skip tracing is when real estate investors use publicly available information to uncover contact information for property owners and/or real estate investors.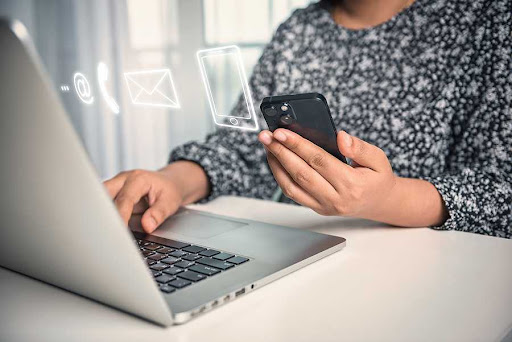 Real estate investors use skip tracing in order to reach out to potential sellers/buyers/investors and pitch them their offer on buying or selling properties.
Why Is Information From Skip Tracing So Valuable?
It's important to remember why skip tracing matters. Skip tracing helps real estate professionals find difficult-to-obtain contact information for off-market properties owned by motivated leads.
Many of these leads have simply not considered the possibility of selling, and you may be the first person to present this as a possibility to them.
And while this is infinitely easier and more scalable using lead generation software like Leadflow, there are two more free ways to gather information; publicly available government records and publicly available online information.

The age-old adage is, "if it were easy, everyone would be doing it". Skip tracing isn't easy (at least, it's not easy to do manually), so almost no one is doing it. This means, if you do put the work in, you'll likely be one of the few that can reach these motivated leads via phone or email.
This gives you an unfair advantage.
Real estate skip tracing helps you stand out from the competitors and close bigger, off-market deals.
---
2 Ways To Manually Skip Trace Real Estate Contact Info For Free
Remember - skip tracing is a valid strategy only if you use publicly available information. Skip tracing using illegal, private information is not ok, not ethical, and is a great way to find yourself in serious legal trouble.
The good thing? The information you need is almost always publicly available…and skip tracing is simply the art of finding it.
Free Skip Tracing Method #1: Use Publicly Available Government Records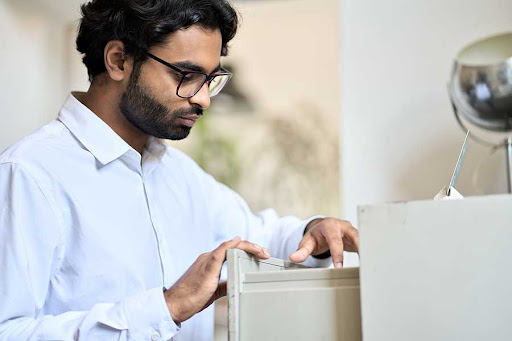 If you're wondering how to start investing in real estate, don't discount government documents! Public information is an excellent tool, and very under-utilized at that. Government records can yield some incredibly valuable information about homes, and can tell you a lot about how motivated a property owner is to sell.
Below are the most popular types of motivated seller leads that government records will help you to contact and confirm that they are indeed, motivated sellers.
Distressed Sellers
Distressed sellers are property owners that want to sell quickly, usually due to some sort of financial reason tied into the property.
Real estate skip tracing not only helps you uncover contact information for these sellers and helps you to confirm exactly what their financial pain points are, which allows you tailor your offer to them.
Distressed Properties
Distressed properties are the only type of distressed seller leads that you don't need public records to find.
Just take a drive around town and you'll be able to spot them. The exterior of the property may be in disrepair, or the property may be poorly cared for in general. This is a sign that the property owners may not have the time or financial resources to take care of their property, and can be a great indicator that they may want to sell.
To find contact information for distressed properties, you can visit your local tax assessor's office or county tax website.
Properties With Tax Liens
A property with a lien on it is a very good indicator that the property owner would at least be open to a conversation about selling their property.
To find contact information for leads that have tax liens on the property, visit the property's local county tax assessor's office or local county tax website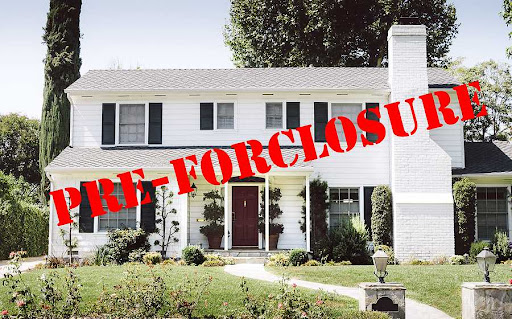 Pre-foreclosure Homes
Pre-foreclosure properties means the property owners have defaulted on their mortgage, but the lender has not yet taken the property back.

This small time window represents a great opportunity for real estate investors to contact the property owner and offer to buy the property. This helps the property owner pay back the lender before doing severe damage to their credit score.
To skip trace contact information for owners of pre-foreclosure properties, visit your county recorder's office to sift through local records and determine which homes are in preforeclosure.
Tax Delinquent Properties
Tax delinquent properties are exactly what they sound like; they are properties for which property owners are behind on taxes.
Now when you're skip tracing for tax delinquent properties, it's likely that the property owners can't pay their property taxes, but not certain.
They also may have simply forgotten! This is a great angle to work into your pitch, and even if the property owners aren't interested in selling, you've still helped someone out by letting them know they're tax delinquent!
To find contact information for tax delinquent properties in your area, visit your local tax assessor's office.
Absentee Owners & Vacant Properties
Driving around to spot properties that are clearly vacant is how savvy real estate investors find the best deals before they're ever even on the table.
Once you've identified vacant properties, you can visit your local tax assessor's office to find the contact information for these absentee owners.
Probate & Inherited Sellers
Property owners who have inherited their homes, or who will inherit homes through the probate process, can be very valuable leads to uncover through skip tracing.
Many of these leads haven't yet considered the implications of their inheritance. Primarily, the property taxes, legal fees, and other miscellaneous fees associated with becoming a property owner.
You may be the first to point these unwanted expenses out to them, and they may decide selling to you is far better than the headache and costs associated with inheriting a property.
To skip trace contact information for inherited/probate leads, visit your local county courthouse and look for properties that are in the probate process.
Free Skip Tracing Method #2:
Use Publicly Available Online Information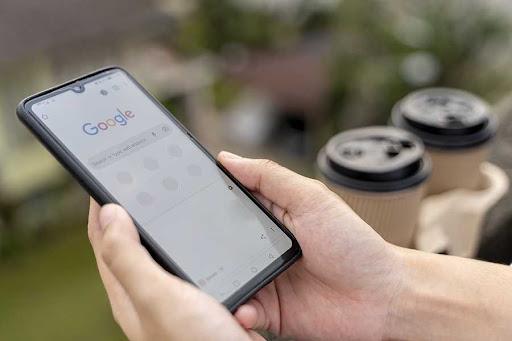 Below is a set of steps you can use to uncover property owners' contact information using publicly available online information.
These steps include "if"s to help you along the process, wherever that may be
If you don't know the property owner's name, go to your local county tax assessor's or County Recorder's office to get the property owner's name, contact email and/or phone number.
If you know the property owner's name but weren't able to uncover a phone number/email, search all social media sites for the property owner's employer, business, or any other relevant information. This includes;

Linkedin

Facebook

Instagram

Twitter
If you're able to find the property owner's name, put the following Boolean search into Google;

"Property Owner Name" Property City Name, State

For example, "Greg Clement" Brunswick, OH

Note the quotation marks around the name but not around the city name
If you're able to find out where the property owner works, plug in the company website into a free service like hunter.io to help you uncover company email structures and potentially even your prospect's phone number
If you know some of the property owner's email details (but aren't able to get all of it), you can trial and error different email formats and test email validity using Wiza's free email verification tool.
---
The 5 Ethical Principles Of Skip Tracing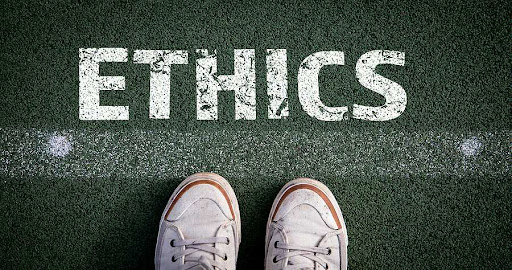 If it's not done correctly and ethically, skip tracing for real estate can straddle the line of harassment. Don't give yourself or other real estate investors a bad name - follow the five ethical principles of skip tracing below.
1. Only use publicly available data sources
Real estate skip tracing can be done using publicly available information. Using any other information gleaned in any other way is unethical and in some instances may even be illegal.
2.Only contact motivated leads
Good real estate investors do their homework ahead of time. They know which property owners are motivated leads and which aren't.
Not only does this help investors avoid annoying property owners who are completely uninterested in selling, but only contacting motivated leads is actually in the real estate investor's best interest.
That's because it saves the investors time and money. It enables them to tailor and personalize their outreach to warm leads only, which improves their conversion rate and overall return on their time investment.
3. Show nothing but the utmost respect
This one is pretty self-explanatory - wouldn't you say?
4. Delete all information immediately if requested to do so
When you're skip tracing property owner contact information, you'll inevitably run across property owners who can get aggressive about being contacted, and who demand you delete any and all information you have regarding them.
Don't take it personally! Maintain a high level of professionalism and respect in these situations, and if requested - delete any and all information you may have about the lead.
5. If you come across sensitive information, immediately discard it.
Remember - you're just looking for contact and property information. That's it. If you find information regarding anything else, discard it immediately.
---
Common Questions About Skip Tracing
1. Skip Tracing Legal?
Yes - skip tracing is 100% legal, provided you stick to the 5 Ethical Principles Of Skip Tracing that we mention above.
2. How Much Does Real Estate Skip Tracing Cost?
Free - $200/hour
Free
If you're a small operation and you're willing to do the manual work, you can skip trace for free. But if you're serious about taking your real estate investing to the next level, you'll want to invest in real estate marketing software that handles and scales your real estate skip tracing capabilities.
Paid Software
You can skiptrace real estate contact information for as low as $41/month using Leadflow. Grab a 7-day free trial of real estate skip tracing services with Leadflow and test drive what it can do for you!
Private Investigator
There are some properties for which contact information is severely limited. In these instances, it can be worth hiring a PI to uncover an email or phone number.
For these cases, make sure the property is worth it - because you'll have to shell out quite a lot of money, up to $200/hour, to get that contact info.
---
3 Protips For Skip Tracing Real Estate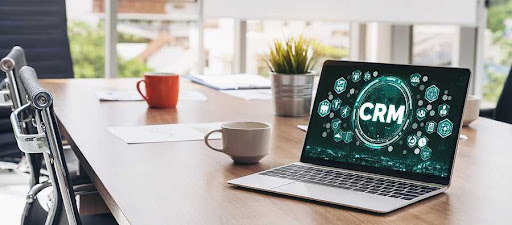 1. Keep a well-organized list of leads information
Keeping track of who to contact, who to follow up with, hot leads, cold leads, dead leads…it's a lot. A quality real estate CRM will help you manage communication and leads so you use your time as effectively as possible.
2. Be creative (but professional) with your outreach
Keep in mind you may not be the only investor reaching out to your lead, especially if it's relatively easy information to find. So get creative!
Real estate investors can create high quality videos in their outreach emails which incorporate a sense of humor, education and more.
Investors can also create their own website with a service like Squarespace that establishes an image of professionalism and legitimacy in the eyes of the property owner.
Protip: If you make your own website, make sure you make the URL extremely easy to type in and remember. This allows you to include the URL on any outreach letters or postcards you may send out.
3. Try FEDEX or UPS for outreaches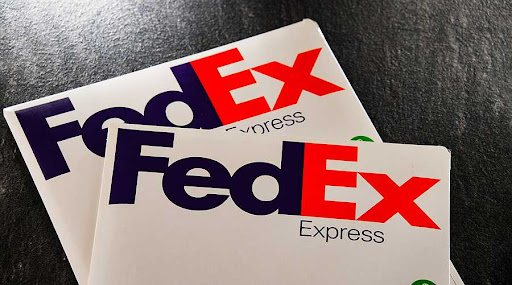 There are some property owners that are more hesitant to respond than normal, and an outreach postcard simply isn't going to cut it.
Maybe they think it's a scam, or maybe they just assume your outreach letter is junk mail.
Whatever the case may be, try sending an outreach letter via FEDEX or UPS to these leads. It will stand out to them, because scammers definitely won't pay the extra fee to have letters delivered by these services, nor would junk mailers.